TABLE OF CONTENT
Subscribe to our Newsletter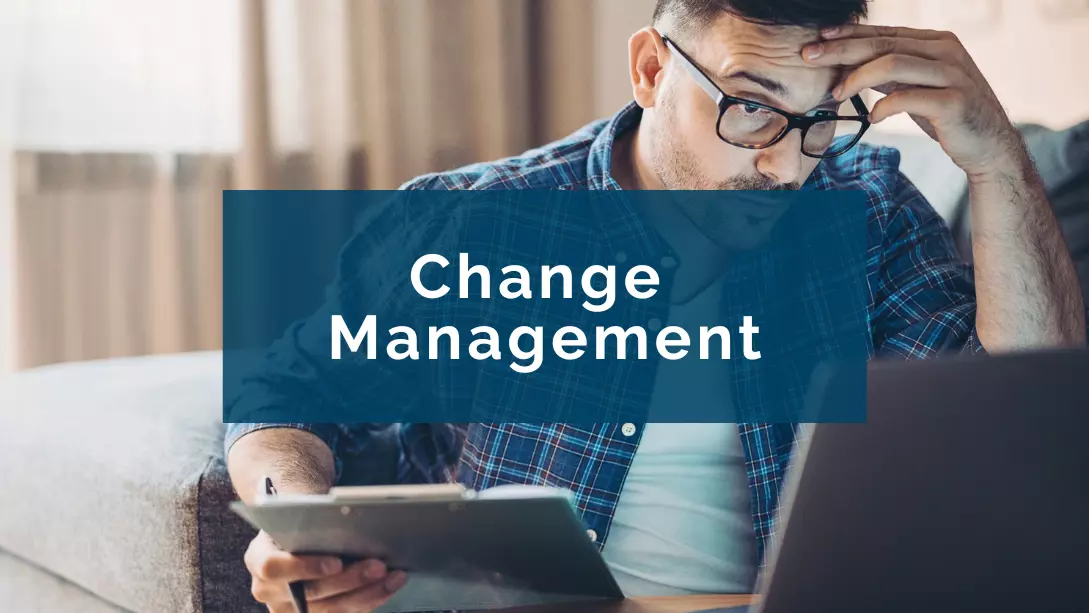 Many companies providing essential services or products were able to continue their operations during the pandemic. Workflows and work processes were adapted to comply with good public health practices. For some organizations, decontainment brought a host of complex managerial challenges to recovery. However, looking back over the past few years, we see that several lessons can be learned from organizations that have not stopped operating and who chose to implement change management strategies.
Change management

strategy

1: adapting content to priorities

Do you know the management balancing act? The change management process during a pandemic required managers to be flexible and creative. Indeed, the health security of teams was the biggest concern of companies. Top management meetings, therefore, had to address this issue systematically.

Take the example of our clients in the food and bev industry. As business picked up, they began adapting their operational meeting agendas to include "COVID-19 action items". This new day-to-day essential was designed to help drive successful change. How did they do this? By helping to ensure that the new methodology and rules are applied. We had to promote appropriate health behaviors to protect employees and customers. Moreover, the pandemic reminded us of the importance of regular follow-ups with the various stakeholders in a team.
Change management

strategy

2: adapting content in line with the challenges of distancing
Awareness: leading meetings differently
The first step in leading successful change is to recognize that a change must be made. With the pandemic and the social distancing measures, meetings became difficult to manage and facilitate. Even so, management had to adapt to maintain a dialogue with the teams in the field. Although the topics discussed were different than in normal times, the organizations were able to renew themselves to keep the focus on the company's objectives.
Communicating differently in the field with new practices
Effective communication is essential to implement change. Good project management in the field was a key element to success. Some of our clients adapted their communication plans and integrated new visual management and sign language systems. Here's a real-life example of an ingenious communication strategy: to avoid long set-up times related to complex individual protections, the manager deployed standard practices around clean rooms (or paint booths) with simple communication through a glass window to make his tour effective.
Using
new technology

for an effective

change management

plan

In times of change, digital transformation is often a very good asset, and digitizing tools usually help drive performance and productivity. During the pandemic, our clients were able to support the rapid deployment of required health behavior audits by leveraging :
Operational performance tracking on tablets that ensured all stakeholders had the right version at the right time;

Checklists adapted directly into the tool to ensure consistent content control;

Rapid harmonization of practices with all field teams to limit the amount of support required for implementation.
The implementation of digital agile tools and applications has always made team members and operational management more secure. They enable remote monitoring of achievements and performance with a view to continuous improvement. These tools also reassure the company's management team and the clients who provide services. Progress and achievements are accessible via shared platforms and facilitated reporting, thus confirming to all that safety and performance are under control.
But during the pandemic, these practices were even more important as telecommuting became a critical component of business continuity.
With these changes, many organizations have had to rethink how they work within the company. For many, this led to a major project to change business processes and established practices: from production lines to executives who had to conduct their strategy meetings remotely.
In a hurry? Save this article as a PDF.
Tired of scrolling? Download a PDF version for easier offline reading and sharing with coworkers.
Need help to support your teams in the challenges they face?
Our teams are here to help you develop the leadership of your managers and equip them for better change management.