Back
10 Best Apps for Managers in 2022
Productivity apps for managers are lifesavers for anyone with a team to manage. These management tools make everyday repetitive tasks easier to handle through automation. In fact, any manager will tell you that the biggest challenge they face is trying to achieve efficiency and bring out the best in their teams regardless of sector.
Management productivity tools, when chosen right, can make a significant positive difference for managers. That said, there are too many tools out there, and it's easy to be bogged down by all the shiny features they offer. However, we've simplified the process for you by outlining 10 apps that make life easier for managers. Before we get into that, why do you need management tools?
In this article:
Why Use Tools and Apps for Managers?
Increase Active Supervision
Although active supervision is essential, especially in manufacturing, distribution, and construction industries, most managers simply don't have enough time to do it. We can attribute this to the numerous administrative and repetitive tasks that catch up with frontline management. Indeed, with management apps, frontline managers can get rid of these repetitive tasks.
Once they do, tools like UTrakk can help them spend more time in active supervision, coaching employees, collecting root cause analysis data, and spotting issues before they escalate.
Boost Team Communication
Part of the apps available to management are instant messaging apps, video conferencing, and brainstorming tools. Such tools enable managers to communicate to employees in real-time while being proactive to issues that arise.
Make Collaboration Easier
Thanks to project management tools and the aforementioned messaging and video conferencing tools, collaboration in an enterprise is made easy.
Keep Track of Everything
With the complex ecosystem that is Industry 4.0, managers need to keep track of everything. From SOPs to compliance to employee engagement, there's a lot of information and data to handle. Trying to handle all these documents and data manually would be cumbersome, but with technology, managers can keep an eye on everything with just a few clicks.
Implement, Test, and Improve Your Processes with Apps for Managers
Because of access to data, easy communication, best practices, and SOPs, implementing new projects or processes is streamlined. With management tools, managers can analyze data quickly, seek feedback, and ensure their teams' overall health and performance.
How to Choose Tools and Apps for Managers?
Choose for the User, Not the Decision-Maker
Choosing an app should be based on the user's needs and not the decision-maker's. For instance, a frontline manager would lean more towards tools that enable real-time communication and tracking of daily activities. On the other hand, executive managers would prefer tools that give them quick overviews and forecasts.
Go for Flexibility When Choosing Apps for Managers
Most people, including managers, like to work in ways that are familiar to them. When introducing new management tools, they need to be flexible to adapt to your company's best practices and way of working. You also have to consider how to bridge your company's generation gap when introducing a new tool or app. This may mean providing documentation for support or adapting your vocabulary when coaching others.
Choose Efficiency When Choosing Apps for Managers
All apps that become part of your management tools should reduce technical and administrative inefficiencies. In the wave of Industry 4.0, the ecosystem is dynamic, employee preferences have shifted, and new management models are taking root. For this reason, tools should focus on prioritization and inspiring innovation.
10 Best Apps for Managers in 2022
Now that we have that covered, which apps should you consider as a manager? Whether you manage an office or a production unit, here are 10 tools to boost your productivity in 2022. (In fact, we use most of them here at Proaction International.)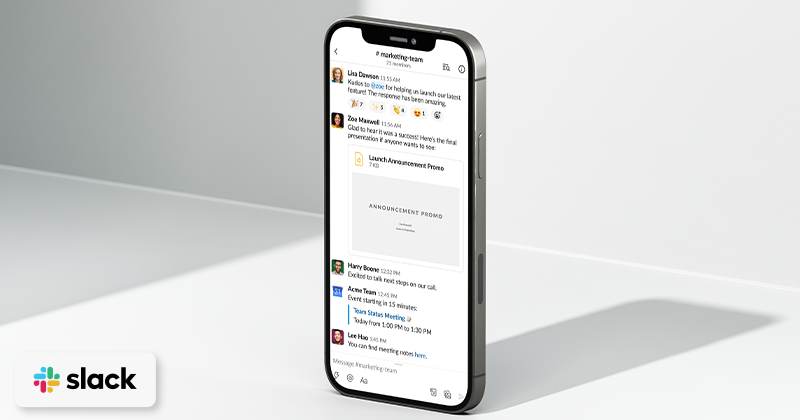 Slack — Instant Messaging
Slack is an instant messaging app for teams and can be used by small businesses and large enterprises alike. It surpasses the functionality of instant messaging to include video conferencing, task assignment, and Slack channels for different Workstation teams.
If you want a robust and intuitive communication tool with a modern feel to it, Slack might be your best option. In terms of security, Slack is, indeed, one of the best out there. It integrates with other data protection services to keep your organization's information safe when communicating with staff, teams, and vendors. Also, unlike email, you won't have to deal with constant spam messages and phishing attacks.
Slack integrates with more than 2000 apps and tools so you can collaborate on documents, plan projects, track time and keep up with your accounting. Even better, you can securely collaborate with outside partners through Slack Connect without exposing your data to breach.
Pros
99.9% guaranteed uptime (meaning you'll always access the Slack features when you need them)
Designated customer support and account manager
Top-level security functionality and support in their enterprise grid plan (to keep your company's information secure)
Con
The Shared Channels, Threads, and Apps can get out of hand if control measures are not in place
Slack alternative: Chanty is a more affordable alternative to Slack that is perfect for smaller teams that do not need the bells and whistles of an Enterprise plan.



Teams – Enterprise Video Conferencing
Teams is a product of Microsoft and a cloud-based application for enterprise communication. This app for managers is robust, full of productive features, and reliable. With Teams, you can chat with team members, share files and do video conferences. Further, the most impressive part of Teams is its video conferencing capability.
Video conferences on Teams allow for speed, security, and numerous integrations. For instance, if you collaborate on documents, you can automatically save them to One Drive for easy access. However, if you don't have Wi-Fi access, you can join conferences by dialing into audio. You can share screens and whiteboards, pin users to the main view, and suppress background noise with the noise suppression feature. Furthermore, Teams integrates seamlessly with other Microsoft products like Office 365 and other 100 non-Microsoft products.
Pros
Advanced security functions to protect your data, like two-factor authentication and single sign-on (SSO)
Fast support and training to make the most of teams which includes round-the-clock phone and web support
Lastly, cost-effective pricing for large teams (can support 10,000 or more users)
Cons
Complicated navigation
The user interface can feel a little out-of-date
Teams alternative: Google Workspace which offers video conferencing, one-on-one chats, built-in calendar, and integrates with all Google apps.

Loom — Video Tutorial Creation
Loom is a nifty video creation tool that managers can use in several ways. For instance, you can use Loom to create tutorials on a new system, onboard new employees, or answer recurrent employee questions.
One reason why Loom has risen to popularity is that the video covers both your webcam and screen. In addition to video tutorials, Loom comes equipped with transcription functionality, the ability to add Call-to-Actions, and a Loom mobile app.
Pros
User-friendly and easy to get started app for managers
Superfast recording
Control functionality through password-protected videos (lets you choose who can access your videos and who can't)
Easy sharing (once you hit stop, a link is automatically created for sharing)
Cons
The interface is not as intuitive as it can be
Has limited video editing capabilities
Loom alternative: Snagit, a video recording and screen capture tool. Like Loom, Snagit allows you to capture your screen simultaneously with your webcam. Snagit also comes with a load of templates for faster video creation and the option to create videos from images.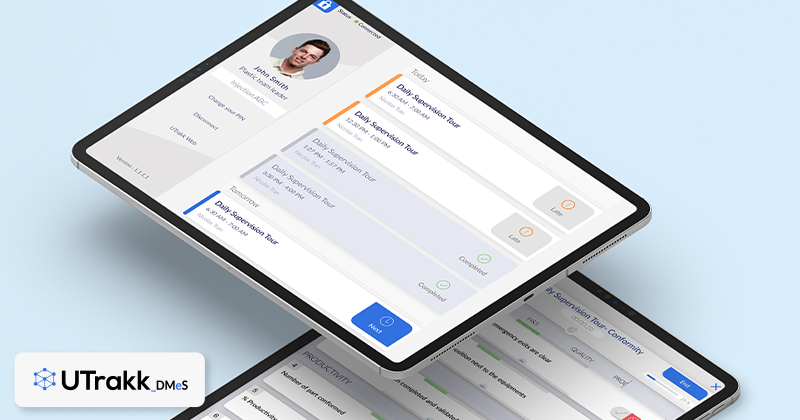 UTrakk — Centralized 360 Management Tool
With UTrakk, you get access to daily and strategic management capabilities. For instance, you can set recurring meetings (called rituals) with UTrakk Assistant, centralize activities, assign people responsible for delivery, and prioritize high-value tasks and projects.
In addition, you can use the Discussion Thread to review previous meetings, the Agenda to list out all subjects that need to be discussed, and the Action list for actionable items.
The Field Tour Checklist enables you to digitalize your Gemba Walks. You can audit workstations to catch issues in real-time and document them through video, photos and assign people to take corrective action.
Also, the KPI dashboard helps you understand areas for improvement and track the impact of your management efforts.
Pros
Easy integration with your businesses processes and operations
Best-in-class customer support
Real-time collaboration with employees, stakeholders
Expert implementation and support services through the creation of a team of superusers, to ensure sustainable adoption.

ClickUp — Project Management for Complex Projects
ClickUp is one of the most comprehensive projects management tools for dynamic teams on the market. It covers everything from project to-dos to knowledge documentation to assigning tasks and events. ClickUp can be incredibly handy for large teams with multiple projects at a go. On the issue of integration, ClickUp integrates with more than 1000+ tools as listed on its marketplace.
Pros
Excellent reporting and dashboard view
Excellent customer support and continuous product enhancement
Lastly, cost-effective by providing numerous PM and remote team working software under a single application
Cons
Too many customization options and features make the learning curve steep
User Interface needs some improvements to make it more user-friendly
ClickUp alternative: Monday.com, for planning, tracking, and delivering projects.

SurveyMonkey — Collecting Employee Feedback
SurveyMonkey is a simple, intuitive survey tool for managers who want to get employee feedback fast. It comes with strongly built data and analysis features to assess the feedback you receive and compile it into reports.
With SurveyMonkey, you can quickly set up questions from their question banks and use one of the readily available templates to execute the survey. SurveyMonkey can also be used by single users or as a collaboration by multiple people.
In addition, one can easily set and share roles and designate access permission. The Smart Notifications feature lets you share, monitor, and distribute responses to your surveys.
Pros
Hundreds of integrations that make surveying your team much easier
Refined custom surveys with features like multilingual support, so you can survey people in the language most comfortable to them
Easy to use interface with only 5 steps between creating and analyzing surveys
Con
SurveyMonkey alternative: Qualtrics, for managers that want to dive deeper into feedback on employee experience.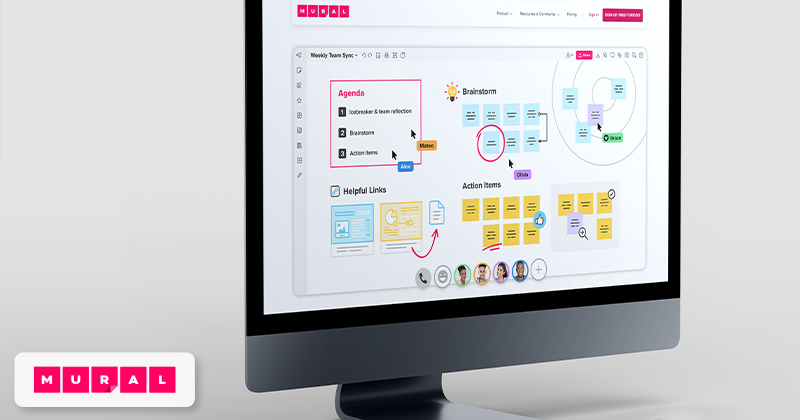 Mural — Visual Collaboration for Teams
Mural is a digital whiteboard application that lets teams collaborate and brainstorm ideas. It is beneficial for smaller teams as it allows for creative brainstorming on various issues in your organization.
Since it's easy to use, Mural lowers the barrier for engagement, helping you gain input from each team member. Once you have the input, you can use Mural's inbuilt anonymous voting system to select ideas.
Mural comes with 200 pre-built templates incorporating agile, design sprints, retrospectives, etc.
Pros
Intuitive drag and drop capabilities to easily add and delete files
Quick set up to save time and get started on brainstorming immediately
The whiteboard supports many file formats, including video embeds, pdfs, and images which makes team brainstorming easier
Lastly, a varied template collection
Cons
Does not support interactive charts and reports
Templates are not customizable

iObeya — Digital Whiteboard for Lean and Agile Teams
iObeya combines a virtual whiteboard with lean and agile features to create a powerful team collaboration tool. With the Agile capabilities, you can, indeed, make Agile Cards, Agile Boards, and ALM integrations.
The Lean Enterprise functionality enables you to manage portfolios, assign tasks, map existing flows to identify bottlenecks, and plan long- and short-term goals.
Pros
Easy creation of dashboards to manage everyday operations
Digitized rituals that reduce human errors and promote collaboration
Con
It's not a plug and play application as it needs some knowledge of APIs

Clockify — Time Tracking for Hybrid Office Teams
Whether you manage a hospital floor or an upscale downtown office, time tracking software is a must-have for every manager. Clockify fits the bill for hybrid teams that want to track employee time, identify gaps in time management, and improve overall productivity.
With Clockify, you can understand which projects take the most time and get custom reports daily, weekly, or monthly. Approving team worksheets is also made easier, as is assigning shifts and team members to projects.
Pros
Lock time and force-time features to prevent editing of past time logs or editing time entries
Option to receive notifications when employees work overtime
Integrated team calendar to realize time gaps in your staff's shifts
Lastly, self-hosting options if you want more control and privacy
Cons
Limited customization options for the auto-generated reports
Costs extra to access comparison of budget vs. labor costs
Clockify alternative: Homebase, for service-heavy businesses.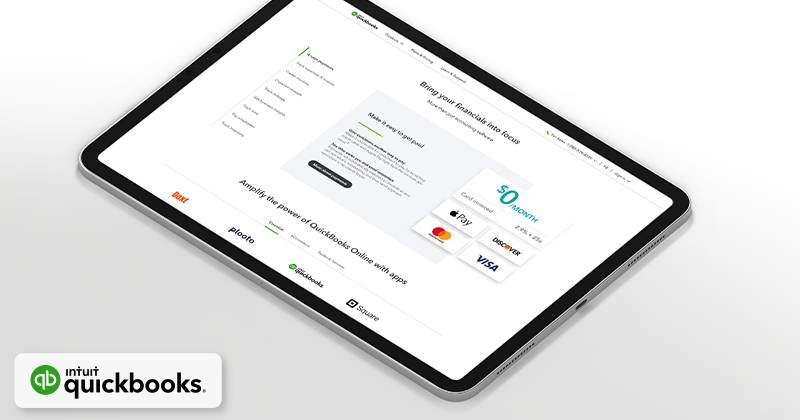 Quickbooks — A Budgeting App for Managers
QuickBooks is an accounting tool that keeps all your financial statements and reports in a single place. Indeed, with QuickBooks, you can handle inventory management, pricing rules, job costing, time tracking, and payroll processing.
QuickBooks keeps track of your team's expenses and ensures that everyone is paid on time. You can create invoices on QuickBooks and set reminders for payments due. Finally, you can generate reports to understand how you spend and forecast growth.
Pros
Unlimited free customer support and training for US-based businesses
Specific features based on industry such as healthcare, construction, wholesale, manufacturing, etc.
Easy data import and report generation, so you have a quick overview in seconds
Option to host the Enterprise app on your servers for more control and added security over your organization's information
Con
Relatively slow if your company data file size is huge which can cause delays in generating financial reports
QuickBook alternative: NetSuite ERP if you are looking for a holistic financial management tool.
Wrap Up on the Top Apps for Managers
All these management tools can increase productivity one way or the other. However, too many of them do injustice to productivity and automation. That said, a tool like UTrakk combines various functionalities and features to create a robust, 360-degree approach to management.
Download the UTrakk brochure to learn more about the most comprehensive tool for managers in 2022.
---
Proaction International's team of management digitalization experts can help you deepen your knowledge of Management 4.0 and get you in sync with the best management practices.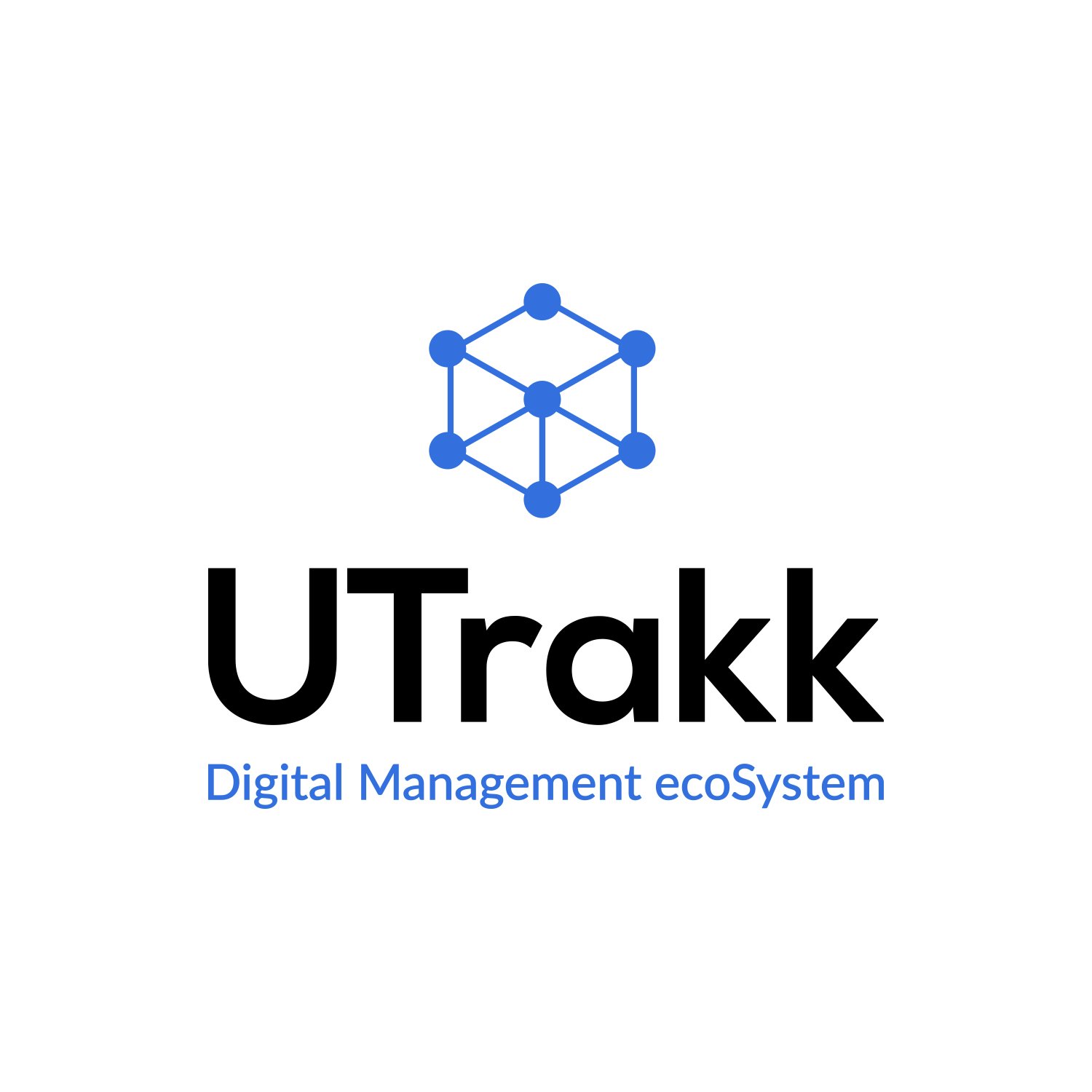 UTrakk Team
Digitalize your management organization.