TABLE OF CONTENT
Subscribe to our Newsletter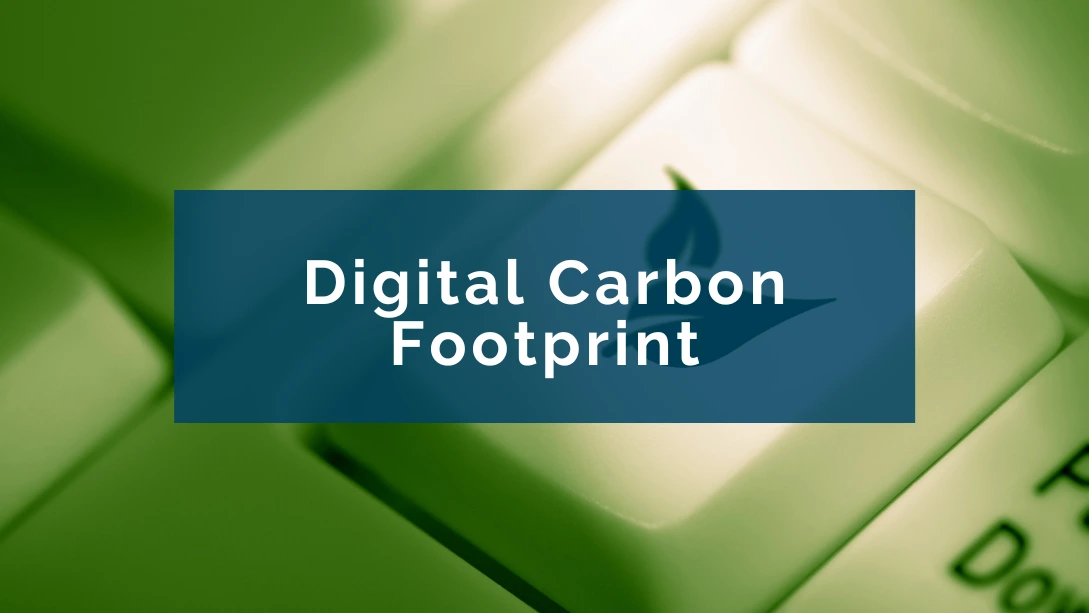 Technology has brought fundamental changes to our day-to-day lives. Tasks can now be automated and accomplished faster and more efficiently, leading to higher productivity. As a result, businesses enjoy smooth workflows, better resource management, and fewer errors, ultimately increasing profits. However, the most significant transformation has been in how we communicate.
Technology has wiped out all conventional communication restraints we faced earlier, like time and distance. As a result, there is a wide range of communication possibilities for personal and business use. Of course, there are several advantages of the endless remote meetings and hundreds of emails we exchange daily. However, there is also an upsetting side that not many people are aware of. How has this changed our digital carbon footprint?
The increased need to be online and connected negatively impacts the environment. Increased use of online digital communication solutions results in a massive volume of data flows. These data flows consume energy and release greenhouse gases, adding to your digital carbon footprint.
What is a d

igital carbon footprint

?
Digital carbon footprint is the total amount of greenhouse gas emissions due to our digital presence. As we increasingly depend on the internet (search engines, cloud storage, data centers, social media, Netflix, Amazon, podcasts, cryptocurrencies, etc) and digital technology, the environmental impact is becoming hard to ignore. The effects, often invisible, are so significant that they would be the world's largest energy consumer if they were a country. But how do the seemingly harmless tech solutions that make life so much easier harm our environment?
In a hurry? Save this article as a PDF.
Tired of scrolling? Download a PDF version for easier offline reading and sharing with coworkers.
Go green by choosing Lean Manufacturing
Reducing your carbon footprint at work in a manufacturing context also means implementing a Lean Manufacturing culture, i.e. adopting a lean management approach. Our experts can help you implement this methodology.