TABLE OF CONTENT
Subscribe to our Newsletter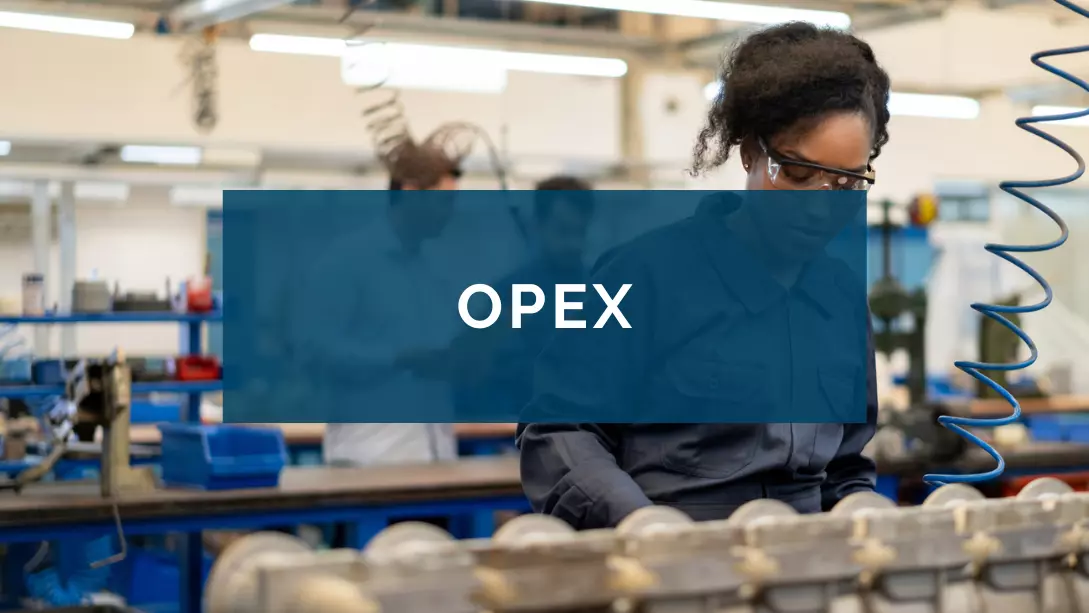 Every business has at least one area that needs to be improved. However, it's not always easy to implement a meaningful change within an organization.
Change can occur through significant initiatives or the total upheaval of processes within a company. But often, change happens in a more quiet and much less overt way. It starts slowly and continues gradually over time to constantly improve the value stream. This is how operational excellence works.
In this article:
What Is operational excellence?
You'll not easily find a consistent answer when seeking a definition of operational excellence. According to Business Dictionary, OpEx can be described as:
A philosophy of the workplace where problem-solving, teamwork, and leadership results in the continuous improvement in an organization. The process involves focusing on the customers' needs, keeping the employees positive and empowered, and continually improving the current activities in the workplace.
Kevin J. Dugan, the founder of The Institute for Operational Excellence, defines it as a point where every employee can identify the value stream to their customer and solve it when that flow breaks down or is interrupted.
In an operationally excellent company, everyone understands their respective contribution to the customer's flow of value. They can identify a normal or abnormal flow and know how to fix abnormality without assistance from the frontline or upper management.
Operational excellence can be described simply as a philosophy that embraces leadership and problem-solving as a key to continuous improvement.
Operational excellence Vs. continuous improvement
Continuous improvement (CI) and operational excellence (OpEx) are often confused. While they go hand in hand, they are not the same thing.
Continuous improvement involves ongoing effort to improve your business operations to improve quality, cut costs, reduce waste, and maximize human potential. The focus is on making existing processes, products, and services perfect. It happens incrementally over a period rather than an instant thing from a single breakthrough.
While continuous improvement is crucial, it's still not enough as the business continues to grow and enhance its processes, products, and services. Operational excellence sets the company up for growth by understanding what the target market wants and creating an uninterrupted stream of value that continuously feeds the need.

Operational excellence is more about applying the right processes, methodologies, and tools to create an ideal work culture empowering every employee to take ownership of the operation flow and ensure continuous improvement.
The core principles of operational excellence
Based on the Shingo Model, the guiding principles of operational excellence form the basis of creating a sustainable culture of any organization's operational excellence.
Each year, the Shingo Institute offers the Shingo Prize as an award for operational excellence. The prize is based on company results and culture and demonstrates how well employees demonstrate the guiding principles of the Shingo model to achieve world-class performance.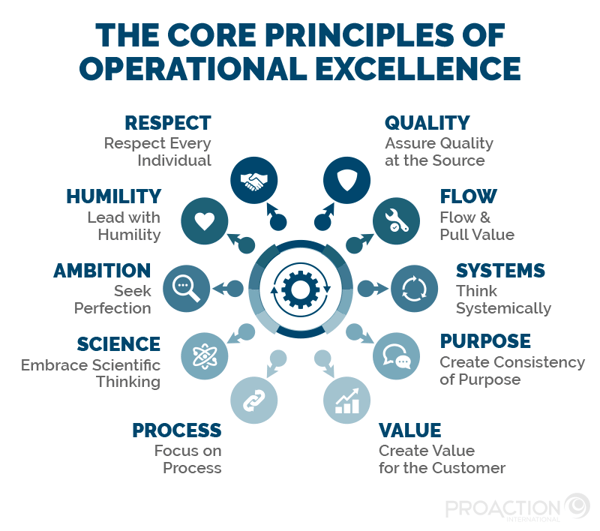 Respect every individual
The principle of respect emphasizes that everyone has potential deserving respect. An operationally excellent organization must respect employees, partners, customers, suppliers, and the community. Employers can show respect by involving employees in any necessary improvements to their respective departments and creating development plans.
Lead with humility
The first step to continuous improvement is knowing and admitting that improvement is necessary and possible. This requires humility. Leaders should always be willing to listen, seek input and learn from everyone of positions or status within the organization.
Seek perfection
While it's almost impossible to attain perfection, setting the bar high creates the environment for an operational excellence culture. We have the opportunity to improve infinitely, and we can change our perceptions of what's possible if we adopt a different mindset. In the face of a problem, try to find long-term solutions and always strive to simplify your work without reducing quality.
Embrace scientific thinking
Innovation often results from constant learning and experimentation. Operationally excellent companies follow systematic structures to solve problems and test new ideas without fear of failure.
Focus on process
When something goes wrong, instead of immediately blaming people, assess what aspect of the process the problem occurred in. You can then focus on the root cause of the error and fix it for better results.
Assure quality at the source
Operation excellence requires the completion of every task correctly the first time. Problems must be identified and solved where and when they arise. Quality is attained in a well-organized work environment where potential errors are immediately visible and corrected before they have significant impacts.
Flow & pull value
Maximize value for the customer by creating value in response to demand and ensuring uninterrupted flow. While trying to avoid interruption of flow, avoid waste by not oversupplying.
Think systemically
Efficient businesses understand the interconnectedness of processes and that the most common problems often happen when work moves from one process to another. Therefore, it is essential to understand the relationship and think systematically when optimizing the operation.
Create consistency of purpose
There must be unwavering awareness and understanding about why the business exists, where it's headed, and how it will get there. This allows individuals to align their actions, innovations, decisions, and overall objectives to pursue one purpose.
Create value for the customer
Customers define value by communicating what they want, when they want it, and for what they are willing to pay. Long-term success is attained by delivering this customer experience effectively, efficiently, and consistently.
In a hurry? Save this article as a PDF.
Tired of scrolling? Download a PDF version for easier offline reading and sharing with coworkers.
Aim for operational excellence
Operational excellence generally provides a culture where everyone is constantly aware of the organization's purpose. Our teams are here to help you assess your current situation, understand the opportunities that can be converted, and take the next steps toward operational excellence.