TABLE OF CONTENT
Subscribe to our Newsletter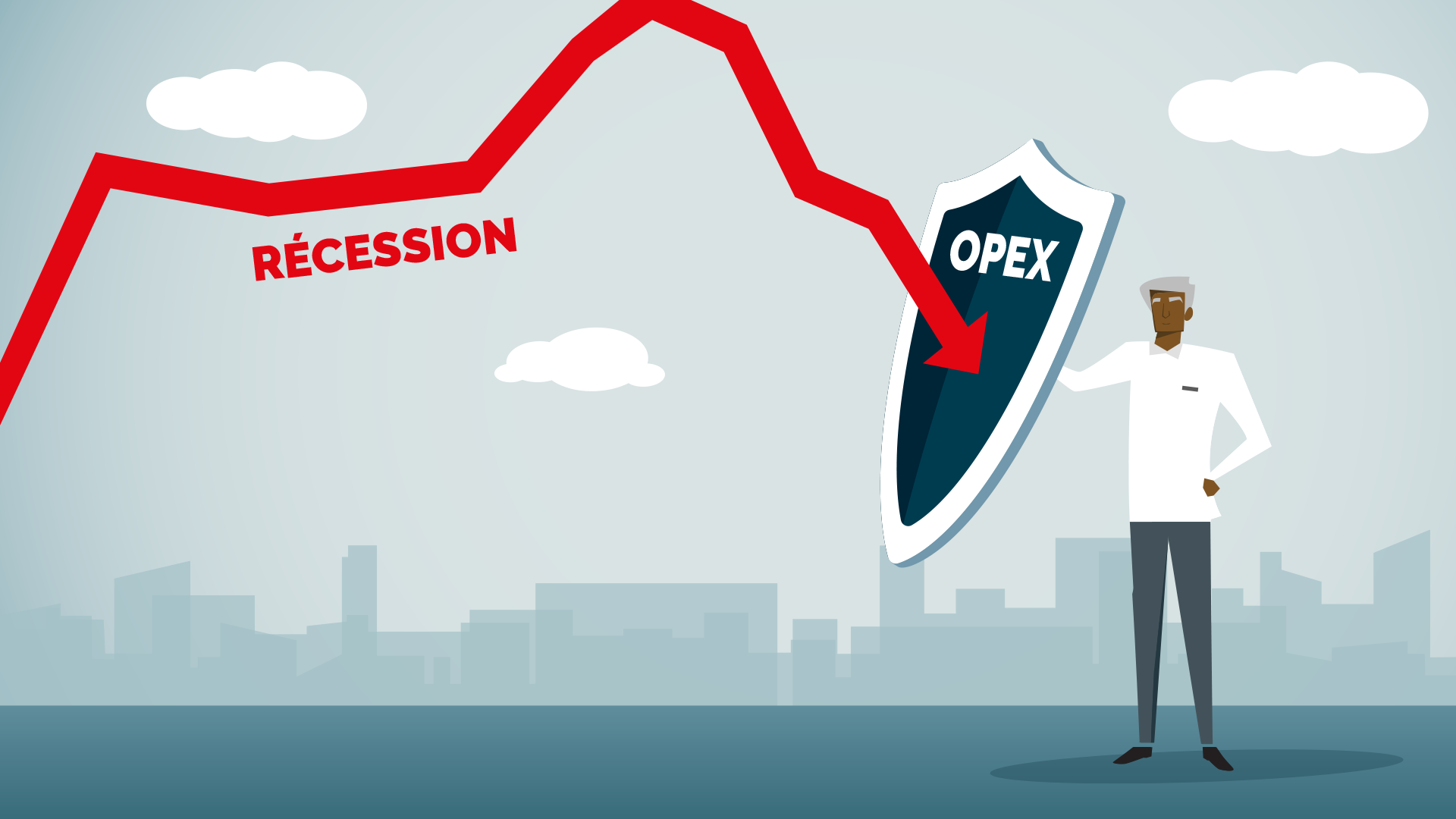 In an uncertain economic climate, such as the likely recession following a pandemic and a historical inflation rate, it's normal for business owners to be cautious about investing. Yet, every organization's future lies in balancing prudence and wise investments in this context and the following period. Here's how to recession-proof your operation with wise investments.
Briefly:
Strategic investors, the economic crises winners
In 2010, as the world emerged from the Great Recession, researchers at the Harvard Business Review analyzed the performance of 4,700 companies over the last three recessions. Their findings are clear: companies that deployed operational efficiency initiatives (i.e. process optimization and Lean Manufacturing) combined with new market development and asset investment (such as new equipment and infrastructure) performed significantly better after a recession than companies that focused on downsizing.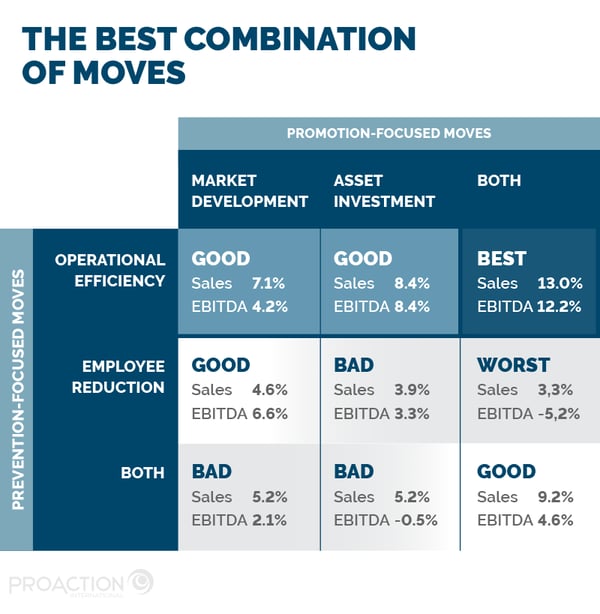 Source: Harvard Business Review
There are 3 main types of investments that will help you recession-proof your business and emerge stronger on the other side of an economic downturn:
1. Improve operational efficiency
Organizations that focus on improving operational efficiency do statistically better than those that aggressively cut employees to survive a recession.
They rely on the following:
Process and workflow optimization
Updating and improving management tools
Lean Manufacturing implementation
Review of communication structures
What do they get out of it?
Improved morale: Employees who are engaged in process optimization and skill development through training and coaching feel valued and mobilized to be part of the solution. They don't spend their time worrying about their job security.
Sustainable gains:
Re-examining every element of the company's operation during a downturn
to optimize and
streamline
it
can permanently reduce operating costs. When demand returns, costs will remain low due to optimized processes, and profits will grow faster than the competition.
2. Develop performance management maturity
The 2022 Organizational Performance Barometer, a survey report based on 600 organizations in Quebec and France, shows that only 17% of companies have reached a "relevant" or "agile" level of performance maturity. Most rank between levels 2 and 3 of the five-step ladder.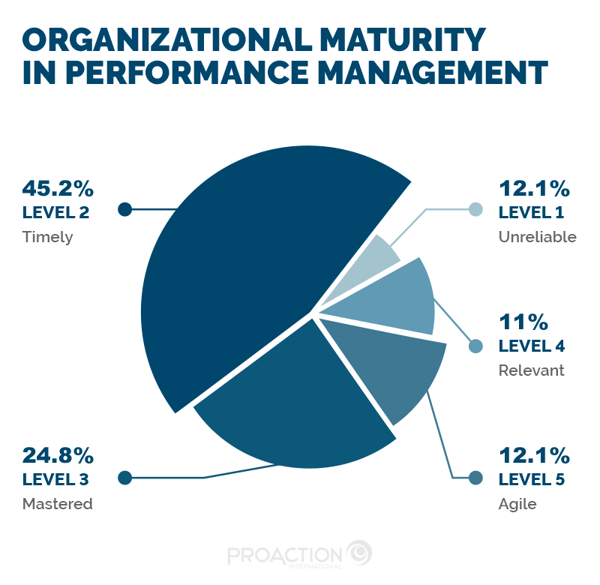 Source: 2022 Organizational Performance Barometer
To improve your organization's management, you can draw inspiration from best management practices that systematize the measurement of non-financial performance indicators and metrics. You will then be able to see trends coming and act proactively rather than being at their mercy.
In a hurry? Save this article as a PDF.
Tired of scrolling? Download a PDF version for easier offline reading and sharing with coworkers.