TABLE OF CONTENT
Subscribe to our Newsletter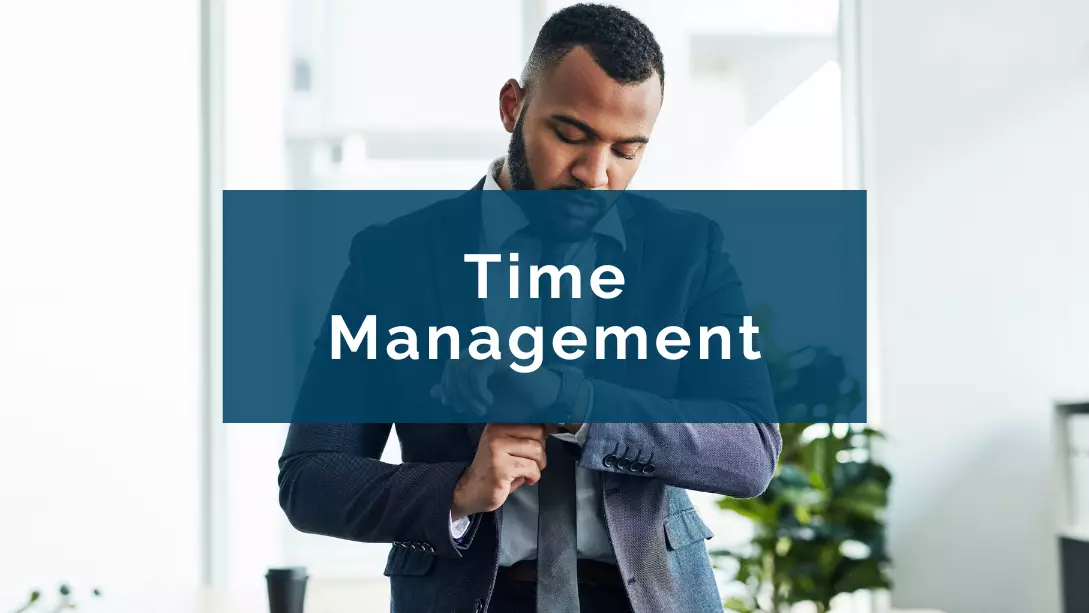 Whether you are a supervisor, director or vice president of a company, you know only too well that management positions involve packing a diverse mix of activities and priorities into a restricted amount of time that just cannot be stretched, however hard you try.
In order to be as effective as possible in driving the organization's performance, you have to focus your energy where it matters most, while keeping all aspects of said performance in mind: production, quality, health and safety, environment, etc.
We asked the Proaction International LinkedIn community what takes up most of their time. Here is what the managers answered: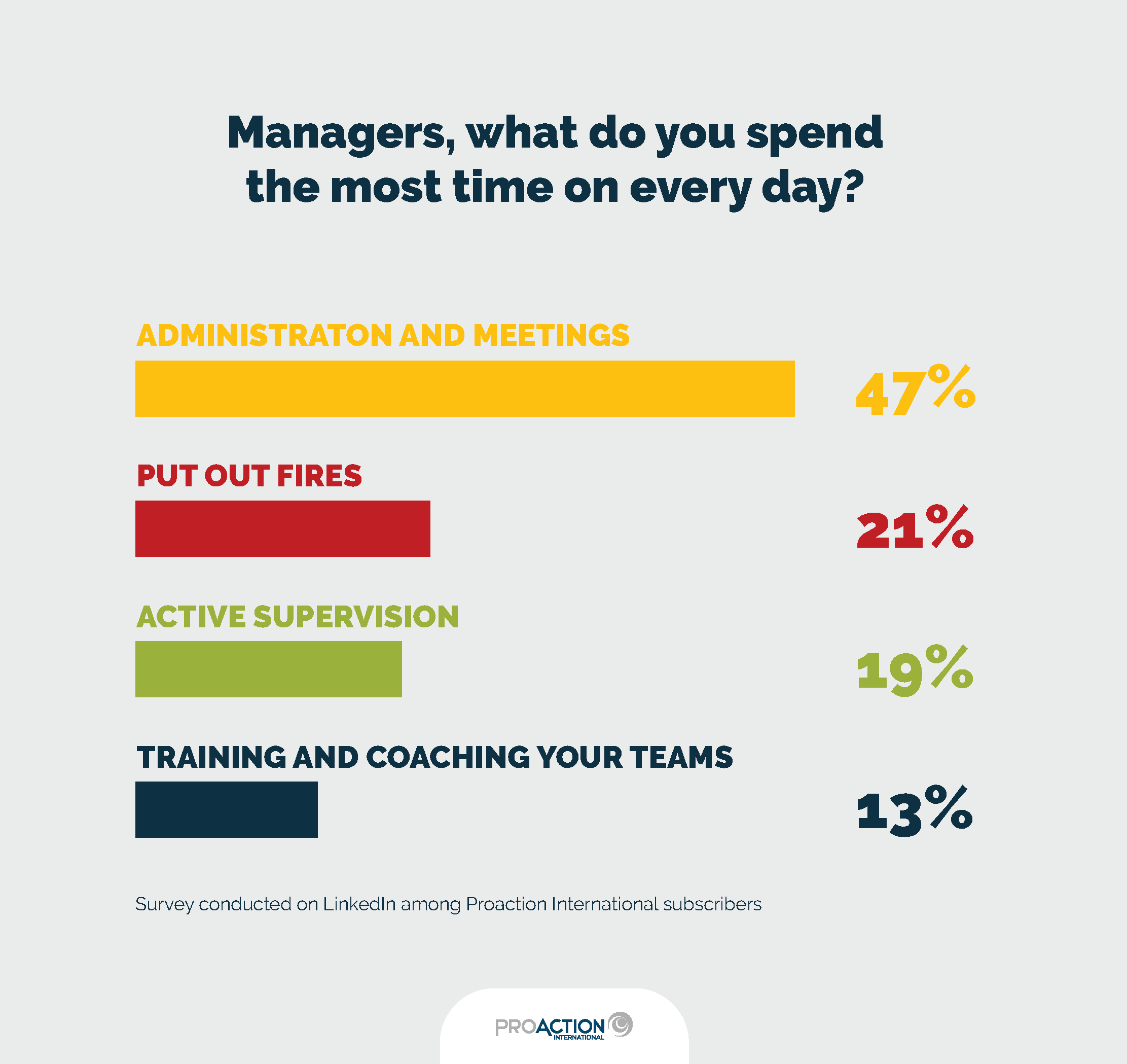 To interpret these results, we called on Yanick Desautels, Vice President of Business Development & Analytics at Proaction International. Yanick and his team have conducted hundreds of management quality analyses in companies of all sizes to help them develop strong management that serves as a solid foundation on which to build performance.
Q: Are you surprised by the survey results?
A: These results are very consistent with what we are seeing in the field. In other words, managers spend most of their day on administration, meetings and emergency management, which limits the time they can devote to activities with high added value such as:
Mobilizing teams;
Planning and orchestrating activities (active supervision);
Developing the skills of each individual (training/coaching).
Q: How do you see this predominance of administration and "firefighter" management in the daily running of organizations?
A: I would like to share with you the results of our observations when we conduct business analyses ( over 16,000 managers observed) to draw your attention to a significant gap between the perception of managers (as seen in the LinkedIn survey results) and the observed reality.
Instead, what we see is an average of about 8% of time actually spent on active supervision and barely 1% on training and coaching. This represents approximately thirty minutes each day to successfully organize team performance and support.
What do we do with the rest of the time? In addition to a significant portion of administrative work (41%), more than 50% of managers' time is typically spent putting out fires (answering questions/managing emergencies) and doing work that can usually be done by existing teams.
Q: How do you explain this trend?
A: On one hand, the managerial culture of companies still places too little emphasis on driving the best management behaviors (KBI). This is particularly striking when you compare the training offered to employee operators and the multitude of courses and networks available to senior executives.
Also, in the context of labor shortages, emphasis on the employee experience, gradual transition to industry 4.0 and productivity pressure, the proximity managers (supervisors, foremen, team leaders) are seeing their roles grow and become more complex, and they can quickly become a bottleneck in the organization, despite all their best efforts.
Among the elements that require managers to evolve in their role are:
The multiplicity of tools
Change management
The generational mix
Team mobilization and engagement
In a hurry? Save this article as a PDF.
Tired of scrolling? Download a PDF version for easier offline reading and sharing with coworkers.
Focus energy on activities with real added value for stronger management
Proaction International's experts are committed to leadership development as a driver of performance and social wealth.