TABLE OF CONTENT
Subscribe to our Newsletter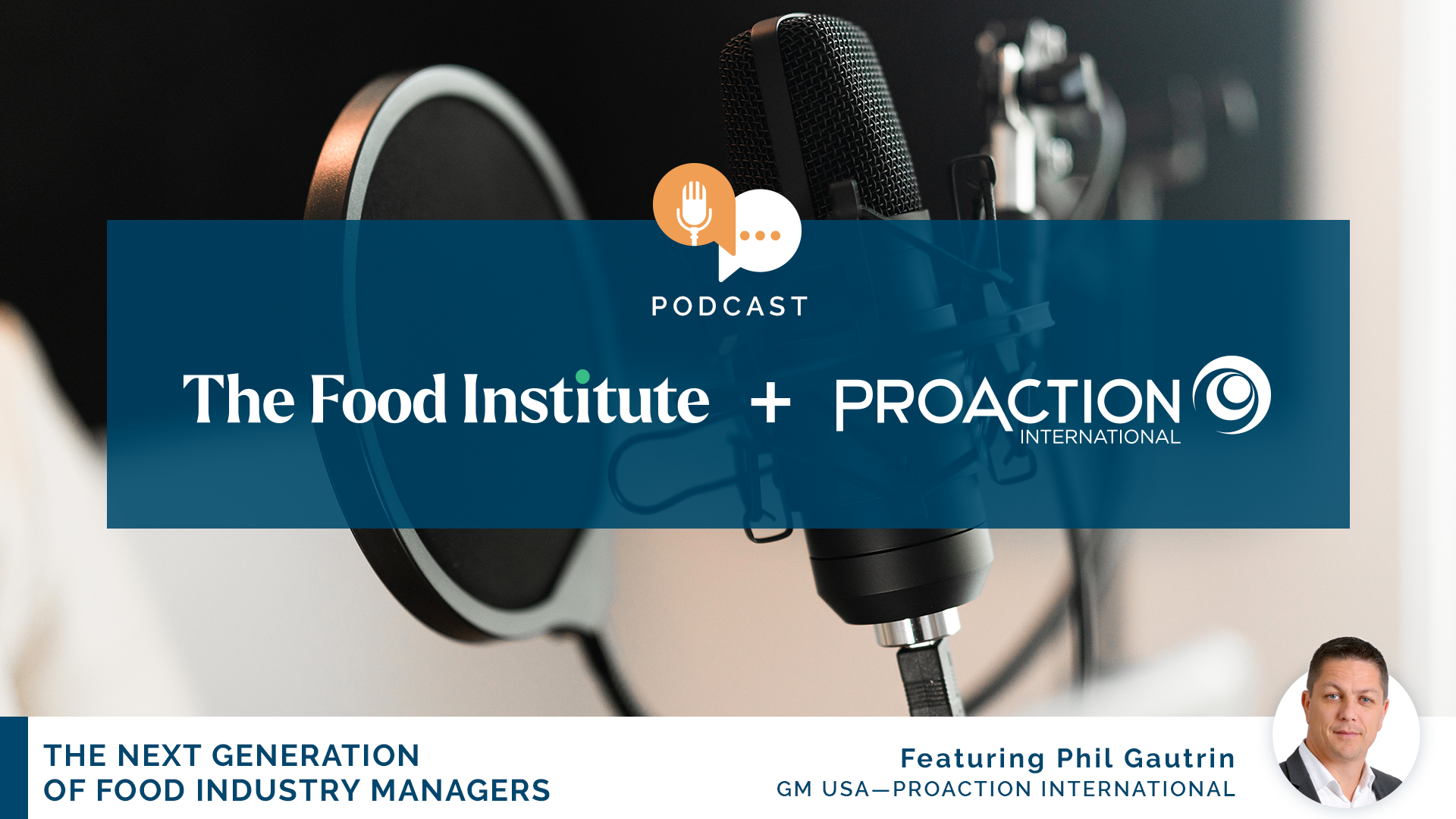 Our USA GM, Phil Gautrin, had a great time discussing the next generation of food industry managers with Chris Campbell on the Food Institute Podcast. Together, they shed light on the importance of manager training for the food industry and how it can impact labor.
So, what's special about management in the Food industry?
Since people are still the building blocks of any company and, more specifically, the food industry, they must be at the bottom line of the efforts deployed for sustainable impacts on business performance.
However, Food & Beverage isn't an easy industry. It demands long hours to maintain 24/7 operations, often in refrigerated environments, manual tasks, etc. It should not come as a surprise that the employee morale in these facilities is usually lower than what we see in other industries.
Food industry leaders should therefore be even more careful with their employees, especially those who work in these harsh environments, to keep them in their organizations. Over salary - which can have an impact - good leadership retains employees more than anything else in the long run. Even worse, bad management is one of the main reasons people leave the company for which they work.
Leaders must learn to care, communicate, listen, provide feedback, etc. They need to become servant leaders, which is very different from the old management model. That's what management coaching is all about.
Manager engagement is also on the line! When businesses invest in their front-line leaders, they become more comfortable in their roles and responsibility and feel both valuable and valued. In the Great Resignation movement, many people step down from management positions to cut back on the negative impact of stress on their lives. Empowering managers to be great leaders for their teams and to have a tangible impact on business performance has shown to be a game changer for manager engagement and employees.
In a hurry? Save this article as a PDF.
Tired of scrolling? Download a PDF version for easier offline reading and sharing with coworkers.