Back
PH Tech increases its production capacity by improving team productivity
In times of high demand for construction products such as windows and doors, PH Tech's Lévis plant has chosen to focus on operational excellence to increase its ability to deliver quality products within reasonable deadlines.
Specializing in the design and extrusion of high-performance PVC windows, patio doors and parts, the company has experienced rapid growth 20-30% for several consecutive years to meet the increasing demand.
After investing in more warehouse space, management at the PH Tech plant in Lévis realized that it would need to optimize its processes as well as the management of its value chain to reach the expected level of performance.
They called on Proaction International to help teams substantially improve their productivity, supported and sustained by a coaching culture and the UTrakk management application.
Developing a culture of human performance and sustainability
For Normand Roberge, Director of Operations, making sure his teams understood that the approach would benefit them personally and thatthe results would be sustainable this time was key.
Having experienced several performance improvement initiatives during his career, Mr. Roberge was familiar with Proaction International's approach and trusted the team's in-depth analysis of the situational. For him, it is the concern for the sustainability of gains that makes all the difference in this partner's approach, which focuses on transforming behavior.
The huge difference is the support, the coaching. Staying when things go wrong, addressing things, and - something I haven't seen elsewhere - with Proactors, we establish the conditions for sustainability. - Normand Roberge, Director of Operations
Operational excellence across the board
Although the symptoms primarily manifested in shipping, the plant's productivity needed to be considered as a whole to identify optimization opportunities and strengthen overall collaboration.
The analysis of the operations revealed that the orders were not being delivered as efficiently as hoped, not because they were sitting in the warehouse, but because they were not arriving regularly. Issues were then discovered in a number of processes, including extrusion, transformation, and painting.
From this discovery, the real objective turned out to be to coordinate all production and shipping for delivery to customers. The project, initially specific to delivery, was then extended to all departments.
Tooling up for better collaboration
To optimize the entire value chain, departments had to learn to see themselves as links in the same chain. And managers had to develop the agility to drive performance through collaboration.
Improved active supervision
The implementation of active supervision tours supported by the UTrakk application has greatly contributed to opening communication channels with teams, as well as solidifying front-line managers in their role.
Several times a day at the same time, supervisors interact with each member of their teams to ensure that instructions are understood and followed, and that they have everything they need to perform.
With pre-established checklists for each workstation, proximity managers know exactly which questions to ask in relation to productivity, health and safety, and quality, capture monitoring information in real time, and are able to escalate issues more quickly with photos or videos. This saves valuable time and helps them better support their teams.
"By increasing the level of monitoring and communication, UTrakk saves a lot of time. We can then focus on active supervision and move into solution and continuous improvement mode." - Maxime Perron-Hébert, Production Coordinator, PH Tech
Switch to resolution mode immediately
With the UTrakk application, managers can also create actions and assign them to the people in charge with deadlines for their resolution. PH Tech staff at every level of management, from supervisors to the general manager, are now collaborating more effectively to solve the issues that threaten organizational performance.
"If something isn't right on our active supervision tour, we immediately log it in UTrakk, then create an action and assign it to the appropriate person in real time. Within 48 or 72 hours, we have a response and it's easy to track." - Langis Michaud, PH Tech
In addition to accelerated reaction times, the tool allows managers to easily track the progress of the actions they have created to ensure that issues are resolved or that identified opportunities are seized and acted upon.
Performance indicators that speak to every level
For the CFO, the addition of performance indicators directly related to management behaviors and operational excellence that can be tracked directly in the application makes progress much more tangible.
It's hard to improve what we don't measure, or what we don't measure in a way that speaks to us and allows us to take action when we see the result. We've worked very hard to develop indicators that speak to us on every level, from shipping to processing, to painting...Week after week, the financial statements show us the impact of the efforts made on site. — Claudia Lapointe, CFO, PH Tech.
And there are clear results at the PH Tech factory in Lévis
With the implementation of this approach and the UTrakk tool, the site has seen a considerable improvement in production capacity, normal work delivery and painting cycle time.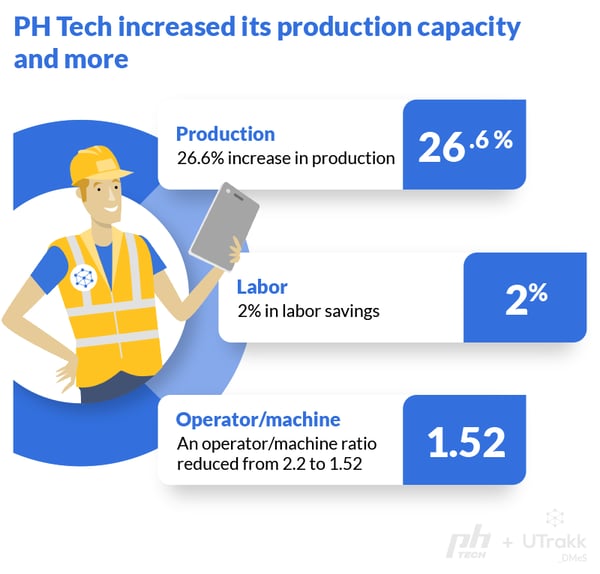 The following gains have been reported:
26.6% increase in production
2% in labor savings
An operator/machine ratio reduced from 2.2 to 1.52
It's amazing to see the commitment of our supervisors, how engaged they have become and how proud they are of these excellent growth figures. And when something happens, they explain why. We're not making excuses, we're totally in solution mode, and that's really great — Claudia Lapointe, CFO, PH Tech.
From a more strategic angle, management reports increased engagement of its teams at all levels, better alignment of teams and management on methods and objectives, and a reduction in the number of meetings, which have become more efficient.
Managers are now more versatile from one sector to another and from one plant to another, allowing for greater agility, and management is happy to see an overall increase in team mobilization and pride.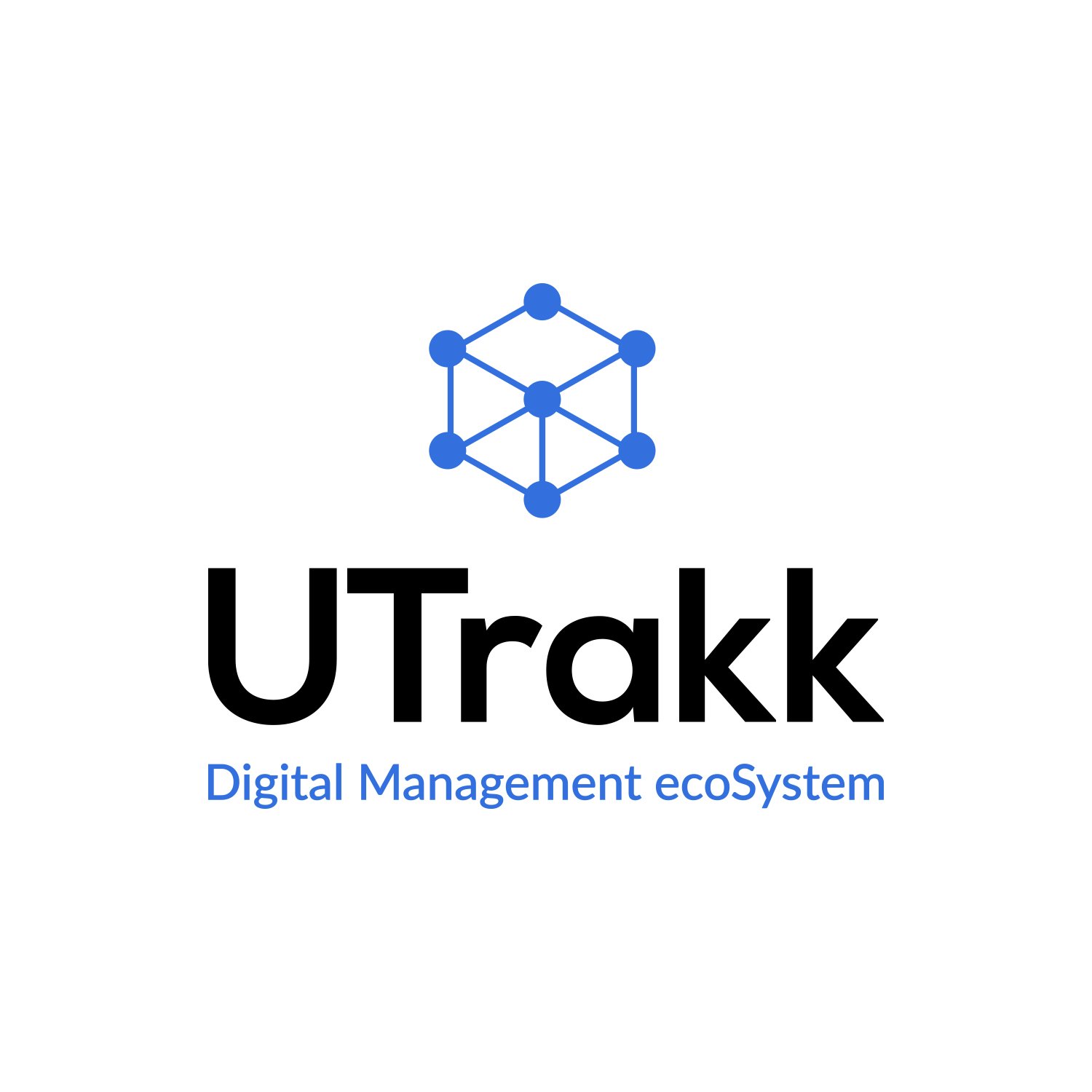 UTrakk Team
Digitalize your management organization.