Transforming the person behind the leader
At Bombardier, our organizational culture is based on five important pillars: people (employees and customers), performance, excellence, teamwork, and authenticity. In the pursuit of these values, flexible coaching emerged as an option for management to make the most of its already successful processes and therefore reach a higher level of excellence.
Operational coaching and customized development plans
One-on-one meetings and operational coaching with leaders and managers enabled the creation of a personalized development plan tailored to the strengths and challenges of each person. This coaching has helped leaders and managers adopt sustainable behaviors that ensure positive impacts on their teams, on operational performance, as well as their own.
I always say that whenever you transform yourself as a human being, you become a better person. […] It's not something you leave behind when you leave the office at the end of the day. It's changing yourself, working as a human being. […] An executive once told me, "I don't know what's happening but I'm less stressed and I feel better at home".

Sophie ValcourtGeneral Manager, Centre of Excellence, Bombardier.
Leveraging collective intelligence
Through the organization of collaborative workshops, best practices were reviewed by putting people at the heart of the performance. Harnessing collective intelligence has allowed for the realignment of roles and responsibilities for greater autonomy, communication structure, encouraging initiatives, and focusing energies on operational efficiency.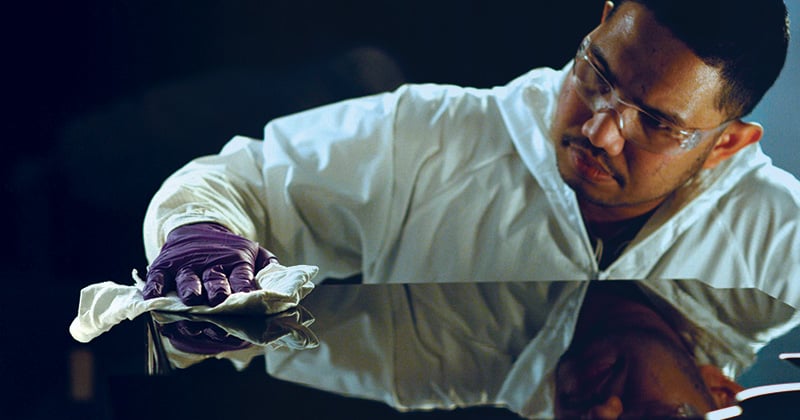 Reducing waste to drive gains
Proaction International's approach helped raise the bar for operational excellence by building on existing successful systems and processes.
Concrete results
The greatest success of this approach was a significant reduction in waste. In Ms. Valcourt's experience, "When you are a leader, you don't belong in a boardroom. You belong with your teams."
By leveraging managers' decision-making ability and significantly increasing active supervision, operational efficiency has already increased by 7% in less than a year. According to Ms. Valcourt, the results are tangible: "Our costs are going down and we are investing fewer and fewer hours per unit produced [...], but the real gain lies in wasting less time and ideas." 
At the Bombardier Centre of Excellence, leaders now dedicate time in their schedules for three daily meetings per employee to discuss performance and what they need to achieve it.
One of the things we're trying to do is flatten the hierarchy as much as possible, because we are dealing with human beings. Respect is at the forefront of everything.

Sophie ValcourtGeneral Manager, Centre of Excellence, Bombardier.
An incredible transformation of team leadership
Ms. Valcourt has witnessed the rapid evolution of leadership among managers. Commitment, collaboration, and communication have improved substantially within teams. Sharing ideas and solutions is now part of everyday life. Everyone now knows where they stand in the operational chain and the impact of their work.
There's always a fine line when you drive for performance because people think you're gonna sacrificed in quality. At Bombardier's Centre of Excellence, we are now all aligned to the same goal: delivering on time a quality product and it is a great success! »

Sophie ValcourtGeneral Manager, Centre of Excellence, Bombardier.
Do you wish to develop your managers' leadership and increase your teams' operational performance like Bombardier?