Human-centered objectives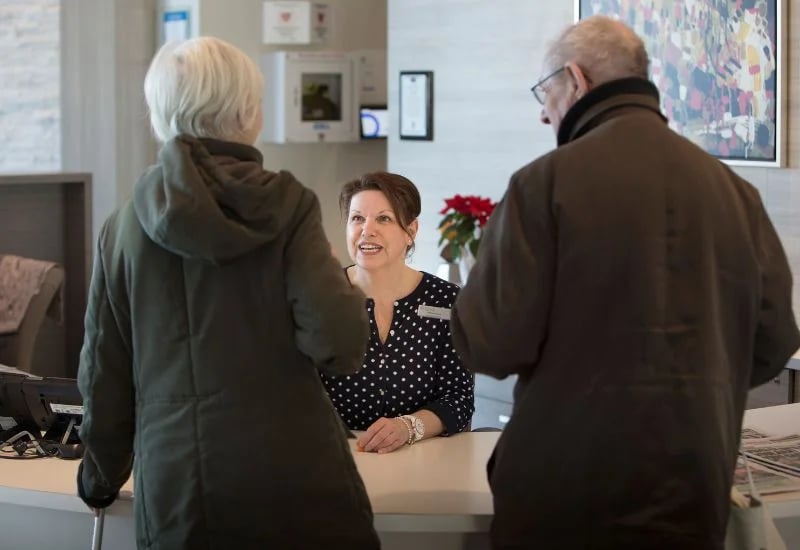 A leader in the design, development, and management of state-of-the-art retirement residences in Quebec, Le ​Groupe Maurice creates warm and inviting living environments. ​The company makes it a point of honor to offer its occupants a caring, fulfilling, and safe environment in which each person is free to live as they wish.
Following the success of the initial two-year mandate, senior management decided to renew the program for a third year. In addition to its performance management objectives, the program is part of the company's desire to stand out in a highly competitive job market.
The leadership development process is a skill that we must develop more and more as managers in order to be able to keep our teams and motivate them.

Anne-Marie Perreault - Regional Operations Manager (Le Groupe Maurice)
Leadership development: a winning strategy for employees and the company
To mobilize and retain employees while improving performance, Le Groupe Maurice has chosen to support all its managers in leadership development.
Indeed, it appeared essential to focus on action and performance to ensure the smooth running of the organization while enabling it to achieve its objectives and carry out its projects. We are talking here about operational performance, financial and organizational performance, with the idea of building a rich and solid culture with good leaders who positively impact the work environment and, therefore, the residents of the group's facilities. Everything is linked.
Leadership means empowerment, but also action and performance. An organization that values its employees, that makes its leaders grow, is definitely a more successful organization.

Chantal Beaulieu - Vice President Operations (Le Groupe Maurice)
Video: What managers keep from the approach...
The Destination Leader Program
Destination Leader is a large-scale development project deployed in 35 residences across Quebec, with a structure of nearly 2,000 employees. It involves all levels of management, both in the residences and at the head office, for almost 300 managers—a challenge in terms of the number of participants and geographical distribution.
To address these issues and achieve the goals set, a three-year program was established with four leadership themes addressed per year, each including the following:
An e-learning capsule per theme for knowledge development.
Dialogue circles with all managers to ensure the transfer of learning and exchange on the challenges and the different possible contexts.
Individual coaching with a Proaction International expert per theme. Each manager receives four coaching sessions annually to deepen the themes addressed and ensure all these managers' needs are met.
Some of the themes addressed:
Recognize and mobilize your team

Continuously develop the skills of your team

Make decisions and be solution-oriented

Give continuous feedback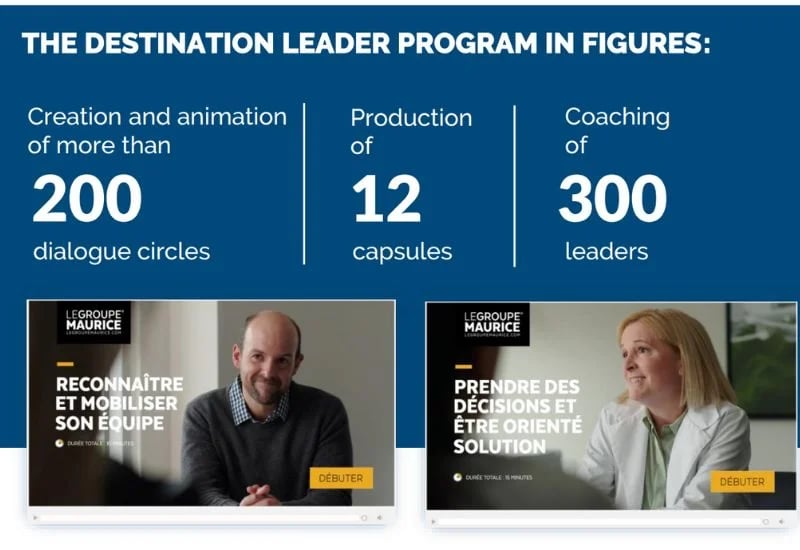 Our human resources are difficult to attract. Having good leaders allows for good staff retention, while also creating a work climate that is enjoyable. Having engaging leaders who convey a culture of recognition creates stability around the staff, which also directly impacts our customer base.

Anne-Marie Perreault - Regional Operations Manager (Le Groupe Maurice)
Improvements for the group as a whole and for residents
With the implementation of the Destination Leader program, Le Groupe Maurice has initiated significant changes with visible results for managers, employees, and residents alike.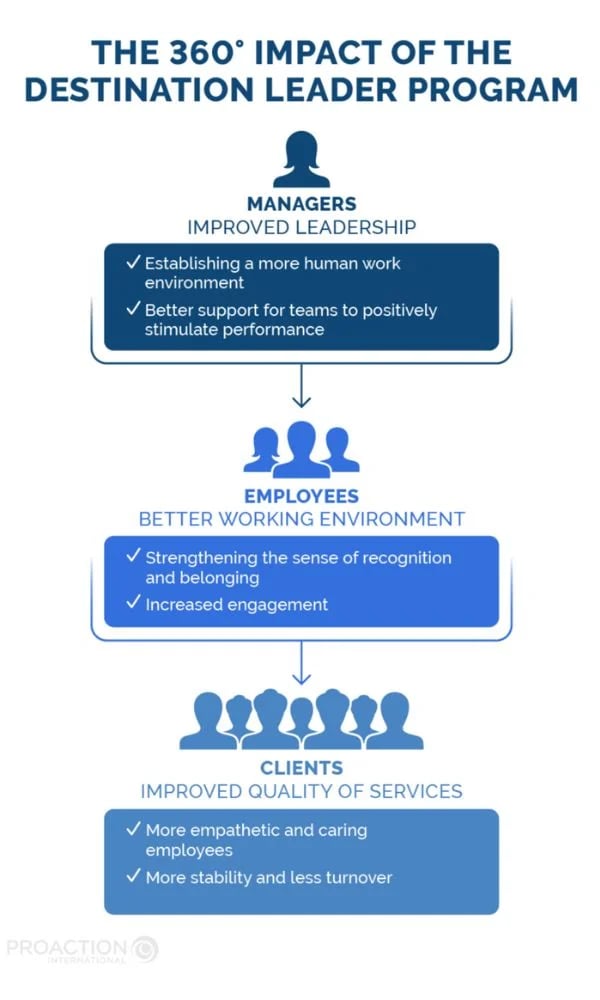 A human approach to value and developing talents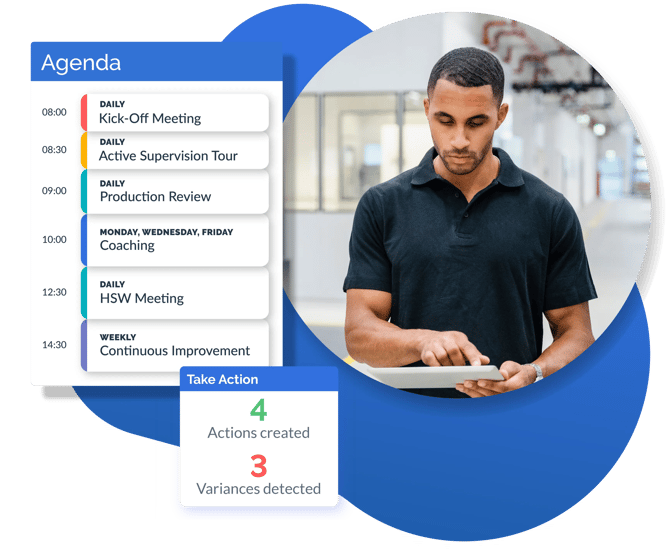 In addition to these significant changes, this transformation has also created a culture based on learning, self-esteem, and others, strengthening human values and thus meeting the objectives set by Le Groupe Maurice.
I discovered myself as a coach, I learned to develop this side of my personality. I was also able to see my department chiefs evolve in their team and improve themselves over the months. As a manager, this is very rewarding.

Olivier Tibika, ​General Manager of the Ambiance residence, Le Groupe Maurice