TABLE OF CONTENT
Subscribe to our Newsletter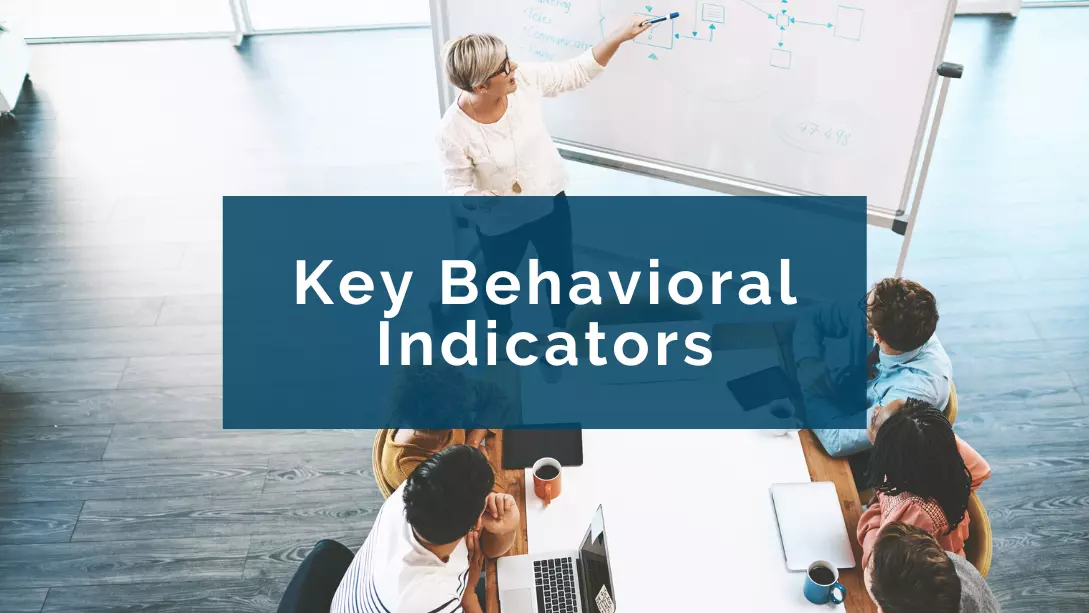 THE ART OF COMBINING KNOW-HOW AND INTERPERSONAL SKILLS IS ESSENTIAL TO OUTSTANDING BUSINESS PERFORMANCE
Are the managers in your organization supporting their teamwork to help achieve their full potential and optimally maximize your company's performance? If not, it is time to discover the power of Key Behavioral Indicators (KBIs).
Mastering the best management behaviors
Even in this era of technology, human beings are still essential in delivering performance excellence. Most enterprises tend to focus primarily on processes and technology. Still, it is critical to remember that people manage, support, and benefit from innovation in any era and are the engines of change.
Using KBIs enables us to build on what is really at the heart of an organization: people. They are what generate performance.
High performance within an enterprise means making sure you are using good "behaviors," as in the case of an athlete training to win at the Olympics. Key Behavioral Indicators allow you to measure the different facets of the knowledge and behaviors of a proactive, effective manager. When combined, these indicators show the best management practices to adopt daily.
Measure: the first step toward improvement
As a manager, you always need to ask yourself if you adopt best practices for optimal management in your industry (whether it is "4.0" or not).
The methodology behind KBI measurement allows you to create a profile of your organization's managers' technical and human resource capacities.
This evaluation will be the starting point of an improvement process that seeks to perfect management skills and abilities, which will, in turn, enhance the managers' added value, set the right competency framework and create the required level of operational performance.
Key Behavioral Indicators measure good behaviors, so they also offer the possibility of creating improvement. Let's look one more time at the analogy of in depth the athlete whose starting physical performance is measured with the help of different indicators. This top-tier athlete will need to re-evaluate these indicators to achieve the desired results as training progresses.
Keep this in mind: what you don't measure now, you will forget later.
In a hurry? Save this article as a PDF.
Tired of scrolling? Download a PDF version for easier offline reading and sharing with coworkers.
Generate performance for your company by focusing on good leadership
Proaction International's experts can help your teams in their leadership development efforts, starting with a behavioral audit for example.