TABLE OF CONTENT
Subscribe to our Newsletter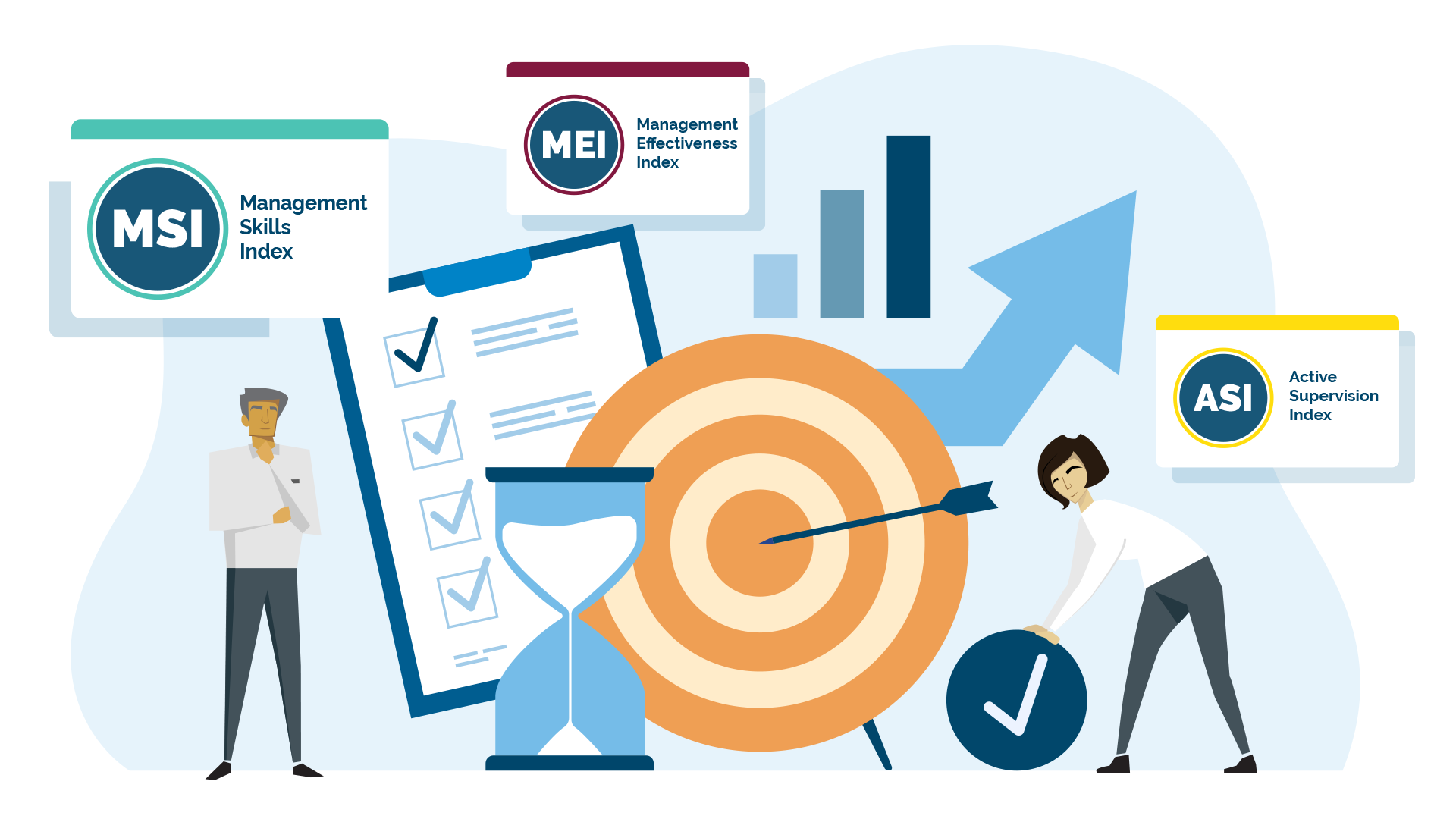 Organizations need good managers who understand their management roles and act accordingly to ensure team performance. However, 62% of managers have little or very little knowledge of the managerial profession and its related levers for value creation.
As such, there are huge gains to be made in the short and long term simply by improving the leadership skills of managers.
Improving your leaders' management skills means empowering your organization to reach its full potential.

 Jean-Philippe RaîcheCEO Europe/Asia, Proaction International
But how do you evaluate managerial performance to enable management skills development?
In this article:
1. What is the role of a first-line manager?
First-line managers include team leaders, supervisors, foremen, and superintendents. In a more corporate context, we refer to team managers and departmental directors.
The role of these front-line managers: oversee the proper execution of the activities that drive the organization's performance.
Thanks to managers, organizations can generate operational (KPI) and financial (KFI) results commensurate with their potential. To measure managerial competency, we must know what is expected of them. This is what Key Behavior Indicators (KBIs) are all about.
Indeed, effective managers take ownership of the best management practices and make them a part of their teams' lives. Conditions for success include great operational rigor, problem-solving, and an engaging management style based on coaching and communication skills.
Key Behavior Indicators, or KBIs, measure managerial behaviors that contribute to organizations' performance and growth.
To understand the core competencies of good managers and the corresponding behaviors, we must first define the objective of the management profession in terms of value creation.
2. How to measure the value of managers?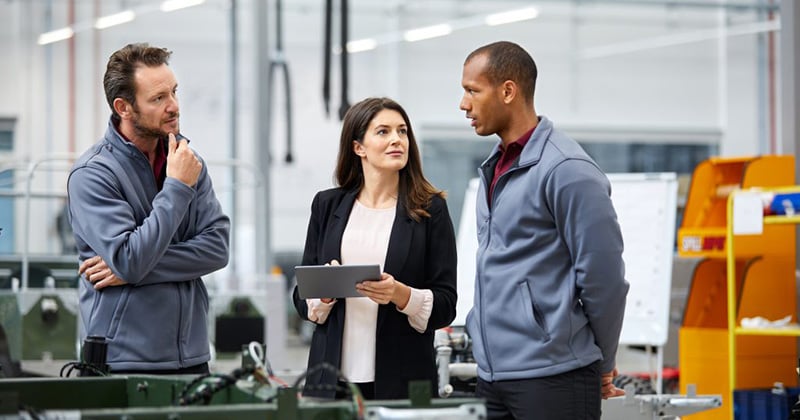 Calculating an employee's added value is usually straightforward. You compare the time spent working on "billable" activities to an attainable expected standard of speed and quality, thus obtaining an added value rate. For example, a production line can have standards based on speed and quality.
Calculating the added value of managers is much more complex.
By becoming a manager, an employee moves from creating direct value through their technical skills to creating indirect value through other people's value. This is probably the most extreme transformation in one's career.
Managers add value by moving their team's performance from its current state to the potential state by reducing the gaps in-between.
When managers understand their own value to the organization, their team's impact can be exponential.
3. Why you need to evaluate managerial skills
Performance evaluations, also known as performance reviews, are a human resources management activity that assesses individual goal achievement. It also determines employees' advancement on the salary and organizational ladder.
As for managers, it is also important to assess management skills and build action plans to adopt the best managerial behaviors. This ensures that leaders are capable of driving their teams' performance.
Tools to assess management skills:
Questionnaires
Observations
One-on-one meetings
However, few companies integrate this process into their human resource management system.
A consulting firm specializing in management skills and behaviors analysis can help :
Structuring the approach
Gathering information
Analyzing the results
Proposing appropriate action plans and assisting in their implementation
In a hurry? Save this article as a PDF.
Tired of scrolling? Download a PDF version for easier offline reading and sharing with coworkers.