TABLE OF CONTENT
Subscribe to our Newsletter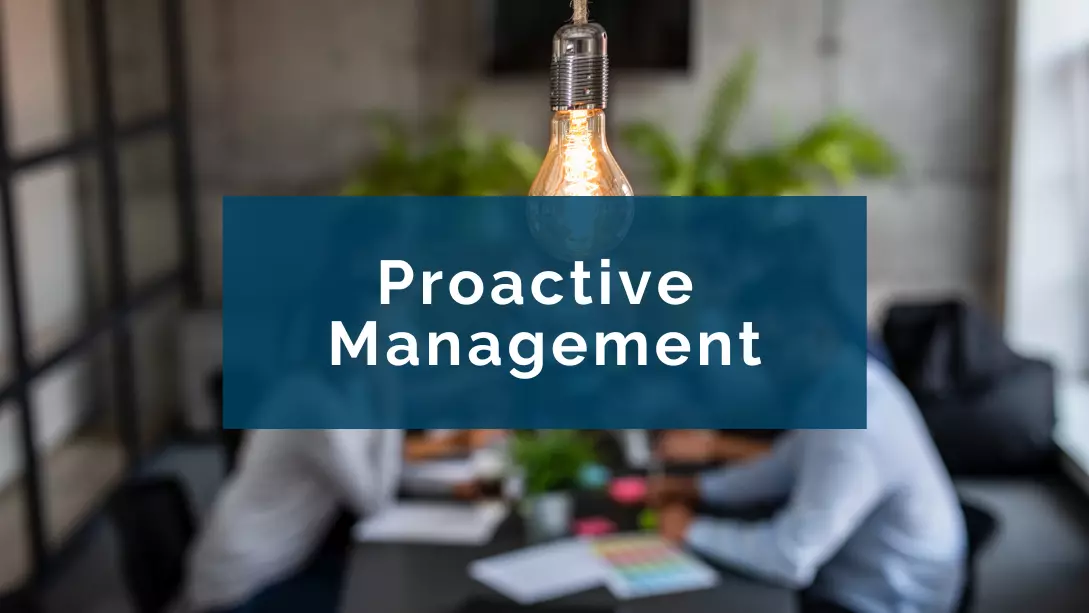 Many managers live in a reality that can be like a whirlwind of daily emergencies.
Indeed, the expression "putting out fires" does not just apply to firefighters and unfortunately prevents managers from contributing real added value through proactive management and efficient decision-making. Thus, anticipating problems rather than enduring them becomes a utopia rather than an objective. This is true in small businesses as well as multinational corporations.
This reactive management mode is often so much a part of an organizational culture that it seems counterintuitive to go against the flow. And it's so hard to change certain behaviors or habits when you're the only one trying to have a proactive approach about how to make better use of your time. But what if the solution was right in front of us, and has been for almost 60 years? At least for the manufacturing industry, this is the case.
Proactive management: definition
Proactive management is about being ahead of the curve through active management skills and strategies. It means adopting an active position in the search for continuous improvement, whether it is related to productivity, quality of work, the safety and quality of life of team members, or other business decisions that impact the overall performance. This proactive leadership is made possible through active supervision.
The benefits of proactive management include an environment that cultivates overall performance, daily realization of the organization's core values, and increased employee engagement and retention.
In a hurry? Save this article as a PDF.
Tired of scrolling? Download a PDF version for easier offline reading and sharing with coworkers.