TABLE OF CONTENT
Subscribe to our Newsletter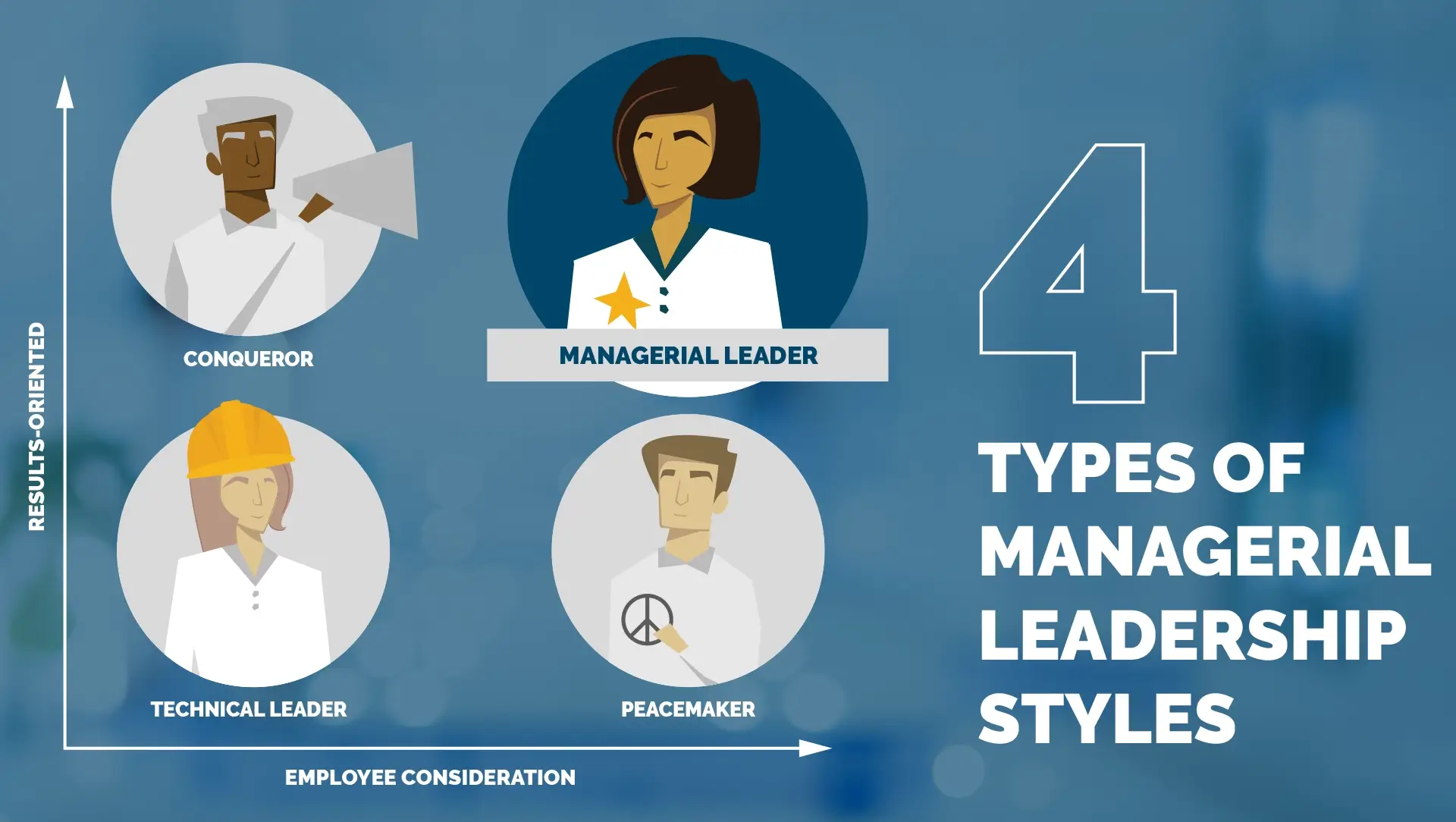 Leadership style is one of the most influential factors when it comes to employee engagement. Even more so than salary or autonomy, which also figure in the top drivers. In fact, the main reasons why people leave a company have to do with their immediate superior and not the company as a whole.
So, let's review the four main types of leadership styles found in managers and the impact of their management style on their teams' performance.
Technical leader

Conqueror manager

Peacemaker manager

Managerial leader



The Technical leader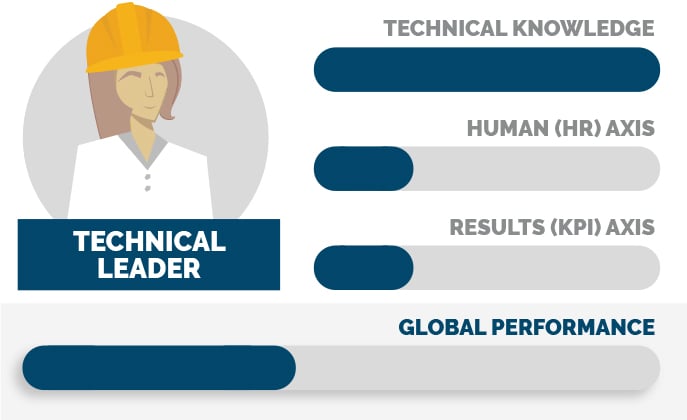 This type of leadership style is very common among managers who used to be employed in operations themselves and is based on excellent knowledge of the field, equipment, products, and processes.
Technical leaders provide a wealth of information for their team members and represent the ultimate point of reference for the technical performance of the activity. However, simply understanding their team members' work and the conditions in which it is done is not enough to mobilize their troops.
Managers who fit this type of leadership style tend to get too involved in their team's activity, saying "leave it, I'll do it," to continue creating value rather than helping the people they are responsible for to do so. Far from a lack of interest or conscientiousness, this is generally down to a lack of clarity about their manager role and inadequate support when new managers are promoted.
The Conqueror manager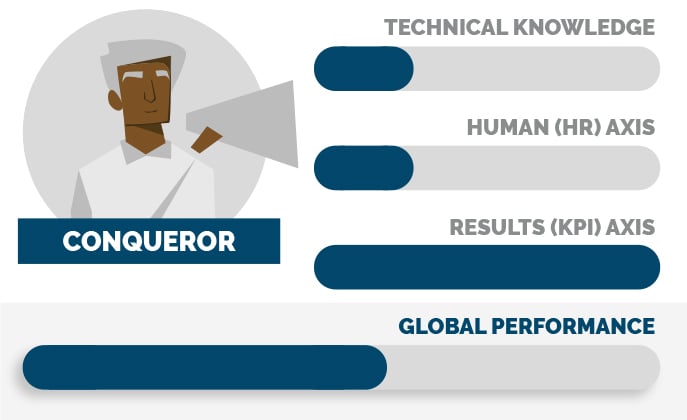 Characterized by high expectations and a directive tendency, for the conqueror leader, what matters is the performance at all costs. Although useful in a crisis, when there is an urgency to obtain concrete results, this leadership style should be used sparingly when attempting to build a culture of continuous improvement, such as a coaching culture.
Indeed, in their exclusively results-oriented vision, the conquering manager tends to overlook human relations and the organization's long-term vision.
The lack of consideration and the frequent use of disciplinary measures can lead to latent frustration within the teams, leading to a drop in employee engagement and – in the long term – a record turnover rate.
Moreover, employees rarely come forward with suggestions for improvements in such an atmosphere, fearing being ignored or even dismissed.
In a hurry? Save this article as a PDF.
Tired of scrolling? Download a PDF version for easier offline reading and sharing with coworkers.
To adopt the best management behaviors into your everyday work, the support of a coach can make all the difference in the long run.
Proaction International executive and front-line management coaching experts have been helping managers from all kinds of organizations become better leaders for their teams since 2004.