TABLE OF CONTENT
Subscribe to our Newsletter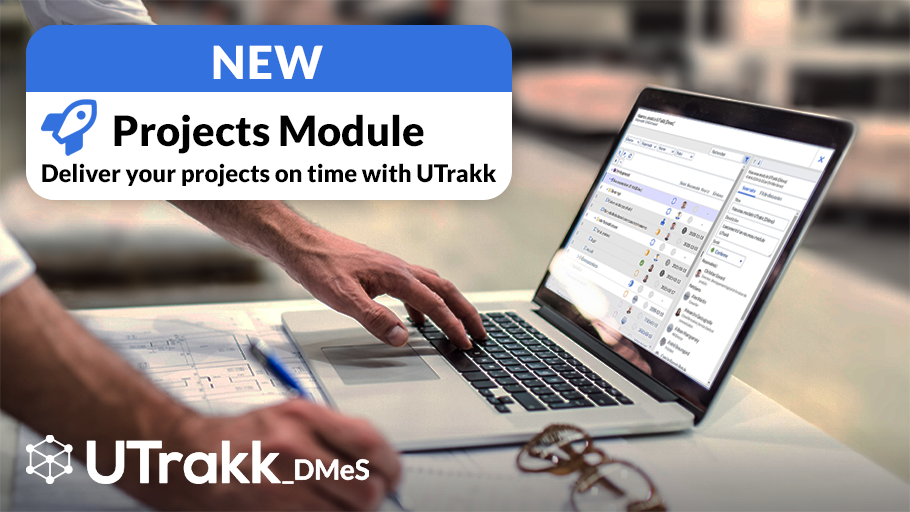 How do you develop a management tool that best meets the everyday needs of managers? Just ask them!
With insight from our valued community of UTrakk users, we have developed a brand-new project management module as well as other convenient features and enhancements.
Project management to transform opportunities into results
UTrakk helps managers move from reactive to proactive management by transforming an Opportunity into a Project within the application itself, and taking advantage of the tool's support features to organize and implement projects with great depth. Projects can also be created from scratch directly in UTrakk.
With the new Projects module, users can:
Organize project deliverables into phases to structure progress;
Add as many tasks as they need to the project so that nothing is left to chance;
Track progress closely at a glance:

Overall progress (%)
Task status
People in charge, priority level, and deadlines for current and future activities

Filter the information for personalized monitoring adapted to the specific needs of each project;
Quickly access the project summary and the discussion thread between stakeholders.
The Projects module brings all the monitoring rigor of UTrakk to your scaled-up projects.
More efficient and mobile site tours than ever before
We consulted UTrakk's biggest users to further refine the site tour functionalities. UTrakk now gives you more with its new History feature, a reminder system for mandatory questions and more options for documenting actions.
For even more mobility, UTrakk site tours are now available on the app for iPhone in addition to Apple and Microsoft tablets.
With UTrakk site tours now on iPhone, we can truly say that active supervision is in the pocket!
In a hurry? Save this article as a PDF.
Tired of scrolling? Download a PDF version for easier offline reading and sharing with coworkers.