TABLE OF CONTENT
Subscribe to our Newsletter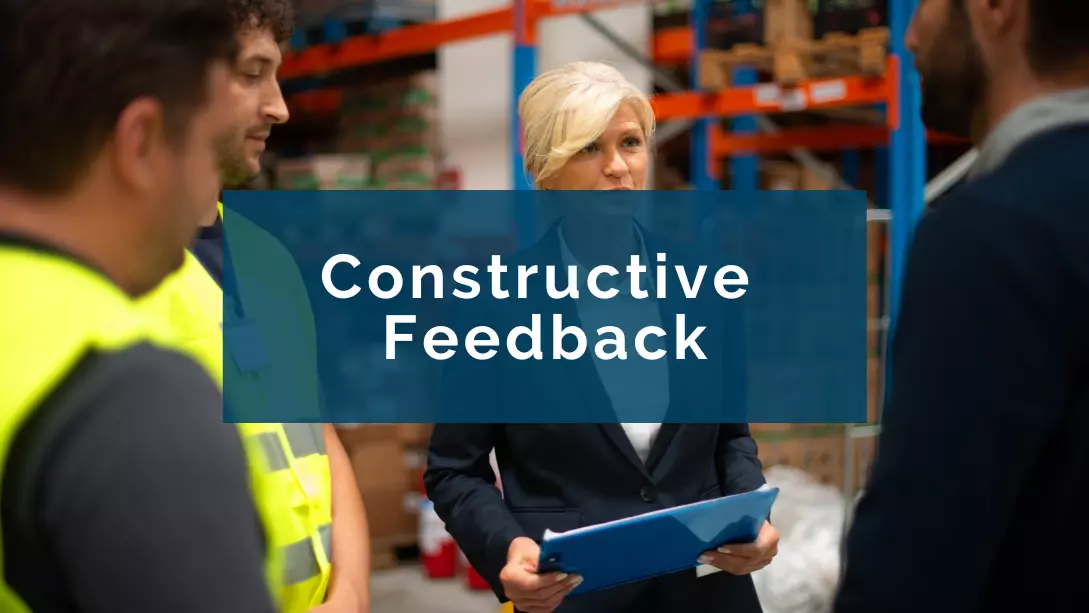 Giving truly constructive feedback is one of the best ways managers can take employee management to the next level. Sadly, what you may think to be constructive feedback may not be constructive.
If you frame and deliver your feedback wrongly, the employee can see it as a personal attack. As a result, you hurt feelings, demotivate the employee, and make them defensive. On the other hand, giving meaningful feedback can help an employee improve significantly, whether it is positive feedback or negative feedback.
This article walks you through the real meaning of constructive feedback, why it's essential, and the best ways to offer it. That way, your feedback becomes useful rather than destructive criticism.
In a hurry? Save this article as a PDF.
Tired of scrolling? Download a PDF version for easier offline reading and sharing with coworkers.
Provide constructive feedback to your employees
At Proaction International, our skilled management coaches will help you give constructive feedback that results in positive outcomes. We want to help you encourage the best behaviors and make a positive difference in the workplace. Contact us today to learn more about how we help you take your leadership skills to the next level.